About the CTTL
What's Available at the Center
A series of regularly scheduled Workshops on How To's, Best Practices, Trends in Education, and Professional Development opportunities.
One-to-One assistance with WebAccess, use of Smart Classrooms, and other instructional software and technologies.
A Critical Conversations Lounge where faculty can engage in discussions about teaching and learning while enjoying comfortable chairs, calm and beverages.
An online Video Library with short how to's and copies of webinars and presentations affecting education.
An experimental classroom, The Learning Space, where workshops are hosted and a place where faculty can come and experiment with classroom technology.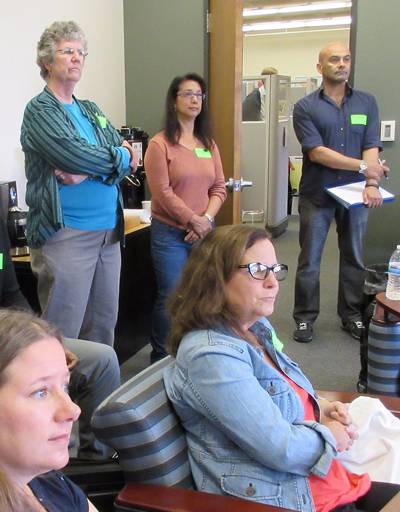 Vision Statement
By enhancing the experience of teaching and learning through innovation, technology and pedagogy, the Center for Transformative Teaching and Learning supports the Skyline College vision of inspiring a global and diverse community of learners to achieve intellectual, cultural, social, economic, and personal fulfillment.
Mission Statement
The Center for Transformative Teaching and Learning (CTTL) is the foremost provider of educational and instructional resources for faculty, staff and administrators at Skyline College. In short, the Center is a "hub" of innovation where the transformation of teaching and learning occurs. Through the integration of pedagogical and technological instruction, as well as the promotion of best practices, collaboration, research, inquiry and reflection, the Skyline College community enables student success to empower and transform a global community of learners.