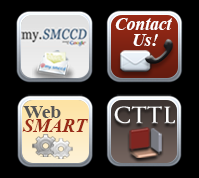 Last Date of Attendance Drop Policy — Federal Guidelines
Policy Guidelines
The Federal government has not issued formal guidelines regarding what constitutes the "Last Day of Attendance" in the online classroom. However, because of the potential for financial aid fraud in online programs, the US Department of Education has recently determined that there should be "regular and substantive interaction between students and faculty" in online courses (Salomon and Murray).
What this means for distance education
It is not enough to evaluate a student's attendance based solely on the number and frequency of logins or through course statistics on the LMS. The new guidelines are meant to protect the institution from students who are receiving financial aid assistance but who are not participating in class.
Although guidelines have yet to be created, instructors must drop students based on their participation in class. 'Attendance' (through logins) is not the same as participation. Participation means actively completing course activities in the LMS such as assignments, assessments, posting on discussion forums, etc. Participation policies must be clarified in the online syllabus.
Individual Course Drop Policy
The College's drop policy is quite clear for face-to-face instruction, but less so for online and hybrid courses. Because of this, it is important to clarify what constitutes the 'first day of class'.
Establishing a drop policy
Create a course Check-In Assignment, such as a discussion forum, an introductory email students send to the class, or a self-assessment. Simply having the student login for the first day of class is not enough. New Federal guidelines to prevent financial aid fraud state that student logins no longer count as participation.
State the last day for Check-In to occur. For example – the second or third day after the course begins.
Require students to complete ALL assignments in the first learning unit by the due date.
Be specific as to the exact day, date and time of your drop deadline. Include time zone information (eg. PST/EST) so that there is minimal confusion for students.
If a student has not checked-in, it is best to send an email before the drop deadline to inform them that they are in danger of being dropped if they do not respond by the deadline.