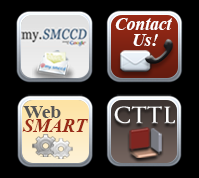 Online Learning — What to Expect
Online students are required to:
Possess adequate skills to send email with attachments
Navigate the Internet
Download browser plug-ins to view multimedia enhanced web pages
Be able to participate in threaded discussions
Troubleshoot their own computer and connectivity problem
A successful online student will:
Take responsibility for their learning
Set aside time each week to complete the requisite reading assignments
Complete and submit all assignments in a timely manner
Read and participate in discussion board threads regularly
Communicate with other students and faculty
View other students as valuable resources to the learning experience
Rely on classmates for evaluation of assignments before final submission
Realize that learning is a lifelong journey and not a destination
Online student responsibilities:
Online courses are challenging. Below are steps that will support your successful completion of an online course. Review them carefully.
Before Class Begins
Prepare the environment in which you will be working:
Identify the time of day that you are most comfortable doing intellectual work and create a weekly schedule.
Schedule uninterrupted blocks of time on a calendar.
Make sure this schedule does not conflict with your family, kids, employer, friends, and pets!
Download the current version of Flash Player and Adobe Reader to your computer.
Bookmark WebAccess in your browser for quick reference.
Get Required Items:
Read the class syllabus. If you have questions, contact your instructor immediately.
View the course schedule and put due dates into the calendar.
Order your books at the Skyline College Bookstore. If they will be late, contact your instructor.
Print out the current Academic Calendar for important dates.
Learn how to use Library resources and identify the ones you like best right away.
After Class Begins
Make sure you read and understand the College Policies before you submit the Student Participation Agreement.
Be present in the course. Check in at least two times per week.
Post to discussion boards in a timely manner.
Follow discussion etiquette as provided by the instructor.
Engage in professional dialogue with the instructor and peers. Do not air disagreements with an instructor in the discussion board.
Check your grade on a regular basis and contact the instructor promptly if a disparity exists.