Promise Scholars Program
At Skyline College first-time college students can attend college for free their first year!
Want your college to cover your books? Done.
Want a dedicated counselor to help you graduate on time. We've also got you covered.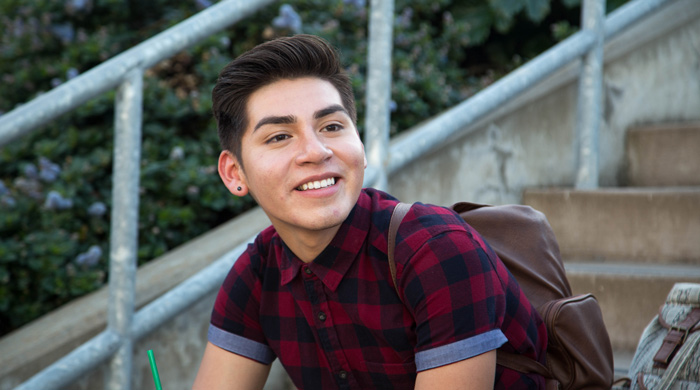 What Does the Promise Scholars Program Include?
The Promise Scholars Program covers all student fees and lending library access for the first year that a student is enrolled (Beginning in Fall semester, and continuing through Spring and Summer semesters).
The Promise Scholars Program Includes:
Coverage of the below fees:

Enrollment Fees
Health Fee
Student Rep Fee
Student Union Fee
Student Body Fee
Note: Fees are covered for Skyline College fees only

Summer Scholars Institute
Lending library access
Dedicated counseling support
Career Readiness
The 2018-2019 Skyline College Promise Scholars Program Application will open in December 2017.
What are my responsibilities as a participant?
Participants in the Promise Scholars Program must agree to:
Enroll full time (minimum 12 units) for fall and spring terms only.
Maintain academic progress, a minimum cumulative GPA of 2.0, and a completion rate of above 50%.
Declare a major by the end of the Spring semester.
Complete a comprehensive Student Educational Plan (SEP) by the end of Spring semester.
Meet with Skyline College Promise Scholars Program Counselor once in both fall and spring semester.