Automotive Technology
Skyline College Automotive Technology programs offer students a well-equipped, modern facility, a large fleet of late model vehicles, and extensive hands-on training. Domestic and import car manufacturers provide substantial support of the programs offered by Skyline College. We currently offer a global career track training program designed for intermediate and entry-level students. Certificate and AS degree courses are offered during the day and evening. There are a number of advanced evening courses designed for working technicians and advanced level students.
Skyline College is nationally certified by the Automotive Service Excellence (ASE) Education Foundation. This organization certifies automobile technician training programs offered by high schools, post secondary trade schools, technical institutes, and community colleges. ASE Educational Foundation certification signifies that the program meets uniform national standards for instructional facilities, equipment, staff credentials, and curriculum.
Skyline College is also a proud partner with Subaru University, Audi Educational Partnership, Nissan and Infinity Technician Training Academy, Ford ACE, and Mercedes Benz MB Campus.
Check the Student Stories page to learn more about the Automotive program at Skyline College.
Wall Street Journal: Why High School honor student wants to go into Automotive.
Automotive Campus Tour
NATEF Award Letters and Self Evaluation
ASE Educational Foundation certification has been extended to June 2022.
NATEF Program Renewal Accreditation Letter June 23, 2011
NATEF Master Accreditation Letter to President Stroud April 1, 2011
Certifications/Partnerships: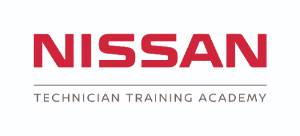 JVS Entry Level Program
JVS offers preparation for Automotive apprenticeships with their no cost 18-week Automotive Entry Level program for qualified applicants. JVS partners with Skyline College Automotive Entry Level Certificate program for specialized training. Find more information on the JVS program.