Financial Aid Ambassadors
Interested in becoming a Financial Aid Campus Ambassador? We are currently seeking two (2) Financial Aid Campus Ambassadors to join our team and have the opportunity to work with students, staff/faculty and the community. Fill out the application!
Ambassadors Serve As:
Liaisons between the College, local high schools and community partners
Assistants for financial aid activities such as workshops and Financial Aid Awareness Week
College representatives at community events such as Cash for College and College Fairs
Primary Goals:
Raise awareness of State and Federal Financial Aid and Scholarship Resources
Encourage low-income and disadvantaged students to apply for financial aid
Assist current and prospective students and their families in overcoming financial barriers
Communicate with local high schools, community organizations and the public
Benefits of being a Financial Aid Ambassador
Build leadership and public-speaking skills
Gain comprehensive knowledge of financial aid and scholarship resources
Establish relationships with administrators, faculty, staff and students at Skyline College
Develop relationships with four-year university representatives and community partners
Meet our Financial Aid Ambassadors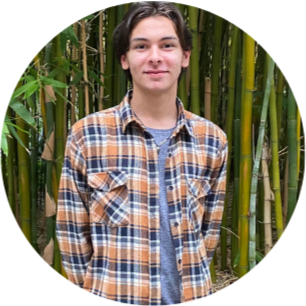 Jonathan Scott
Jonathan Scott graduated in 2021 from Ocean High School in Pacifica, California. He is now a full-time student at Skyline College working toward his history degree for transfer to a UC or CSU. Jonathan is a dedicated and hardworking student who is alo a student at Skyline's Promise Program. Jonathan enjoys working in the financial aid office as a Campus Ambassador and hopes to assist more students in an in-person and remote environment.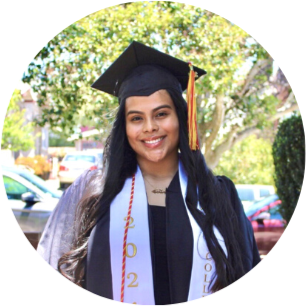 Fernanda Coreas
Fernanda Coreas graduated from Skyline's Middle College in 2021 and is working toward an Associate's degree for Transfer at Skyline College. She is part of the Promise and Grove Scholars program and is a committed student pursuing a degree in Business Administration who hopes to transfer to a UC or CSU. She enjoys her time working as a Financial Aid Ambassador and hopes to raise awareness regarding scholarship opportunities to other students as they navigate through college.
Ambassador Services
Classroom Presentations: Financial Aid Ambassadors conduct classroom presentations on upcoming Financial Aid Office events and general financial aid information. We would love for our Ambassadors to present to your class and encourage your students to apply for financial aid and scholarships!
Community Events: Financial Aid Ambassadors are available to give presentations, workshops and staff information tables.
If you are interested in having a Financial Aid Ambassador give a brief presentation to your classroom or attend your next event or activity, please email Patricia Flores.