IMMERSE in STEM
I

nnovative and

M

eaningful

M

entoring to

E

nhance

R

etention,

S

uccess, and

E

ngagement in

S

TEM.
The goal of the project is to support the retention and graduation of high-achieving, low-income Skyline College students with demonstrated financial need and who are advancing toward an associate degree or transfer to a four-year university to earn a degree in:
Biology (except medicine and other clinical fields),
Biotechnology,
Chemistry,
Computer Science,
Engineering,
Mathematics, or
Physics.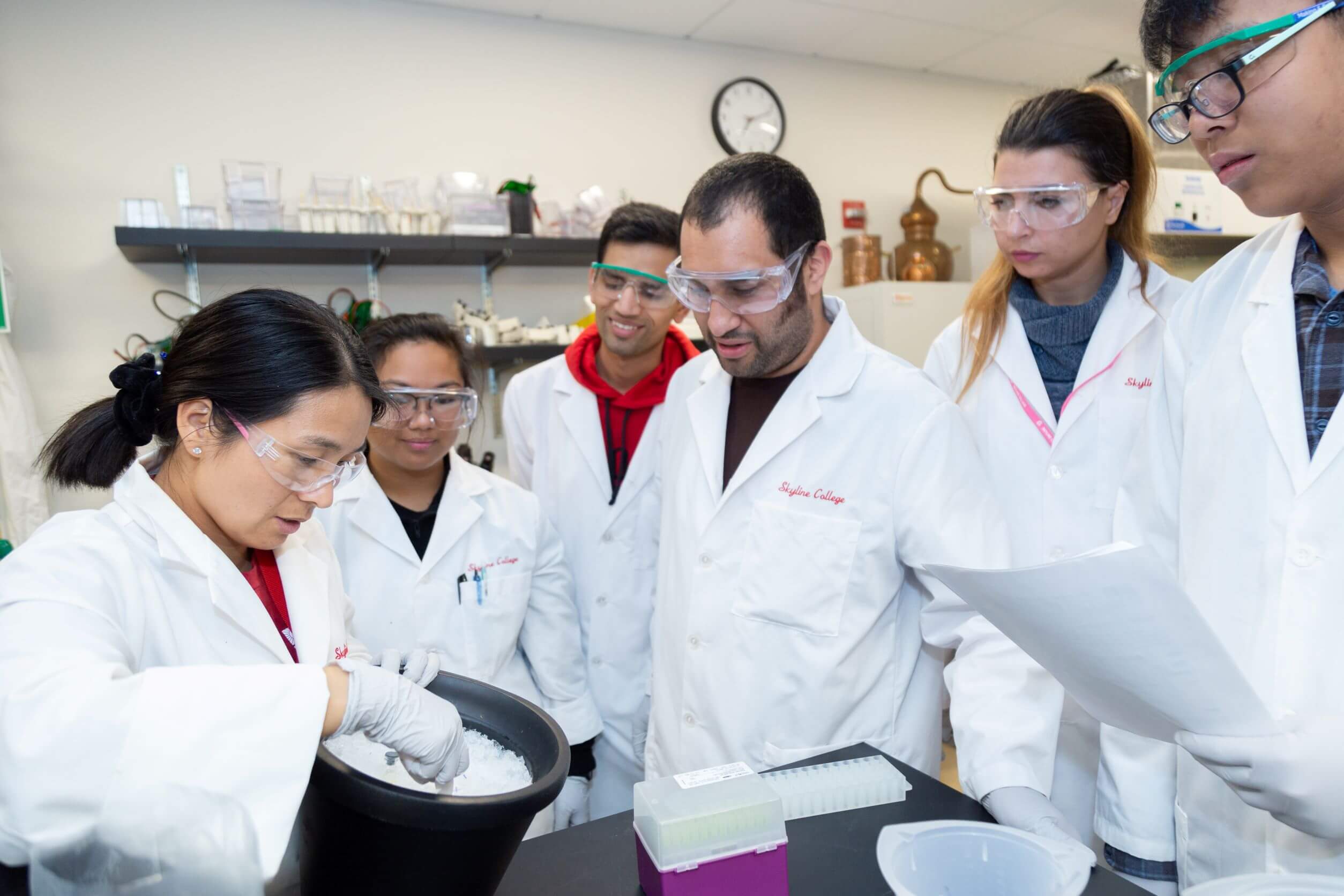 IMMERSE in STEM scholars will receive scholarships of up to $10,000 per year, for up to 3 years.
In addition to scholarships, the program incorporates a transformative approach to mentoring, and innovative supports intended to address financial and academic barriers.
The second cohort will be selected in Fall 2023 and start in Spring 2024.
Eligibility
You must:
be a US citizen
have an intended major or area of study in

Biology (except medicine and other clinical fields),
Biotechnology,
Chemistry,
Computer Science,
Engineering,
Mathematics, or
Physics

have a non-zero financial need.
must not have received a Bachelor's degree in the US or any foreign country
need to be willing to enroll in at least 12 units in Spring 2024
How to Prepare
Fill out your FASFA Application

Need help? Workshops and more are available through the Financial Aid Office
You will then be able to check your financial need in WebSmart.

Ask a recent or current STEM professor if they can provide a recommendation for you. You will need to provide their name and email address.
Prepare copies of your transcripts showing all coursework at Skyline College and at any other college you have attended.
Prepare your statement of purpose. You will be asked to answer the following questions (250 word limit per question):

What inspired your interest in pursuing a career in STEM?
How will transferring to a 4-year university and receiving your Bachelor's degree help you meet your long-term professional goals and help you build financial security?
Mentorship is an important part of the IMMERSE in STEM program. How will having a faculty mentor help you meet your academic goals?
Please describe any educational barriers you've had to overcome to stay on track to transfer to a 4-year university, and include how you were able to overcome them. In particular, if your overall GPA is less than 3.0, please explain what circumstances have prevented you from achieving your academic goals.
One of the goals of this program is to remove barriers to students' success, by enabling some part-time students to move to a full-time status, for example. Please describe how receiving an IMMERSE in STEM scholarship will impact your academic success.