Flavious Abellana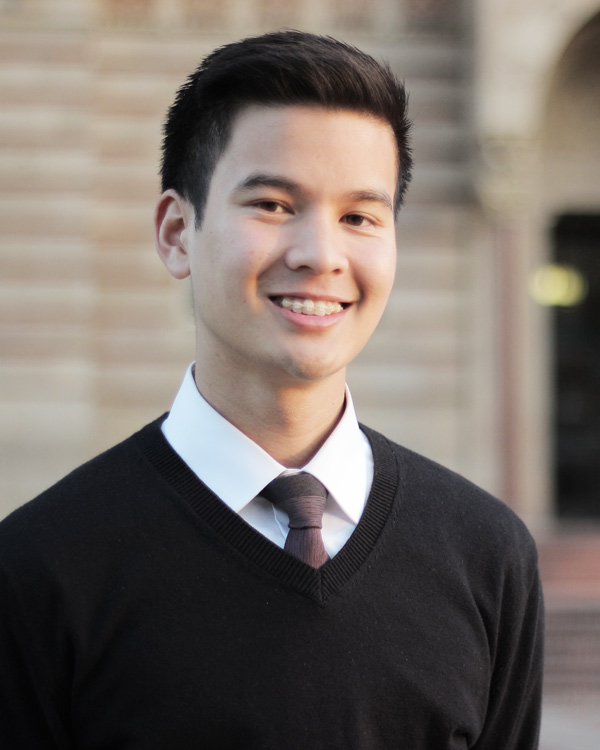 Flavious Abellana has a plan. And the Skyline College graduate and current student at UCLA has been working hard to stick to it.
Rewind a few years and Flavious was entering senior year of high school without one. The reality of his situation hit hard – he hadn't been preparing for college the way he felt he should have and he needed to play catch-up. However his prospects for getting into the schools he wanted to attend were slim.
"I just didn't really understand the process of going from high school to college," Flavious says. "I didn't get the importance of getting involved, or the SAT, or AP classes."
Flavious had to start thinking about alternative ways to get into the schools he wanted, and that's when a teacher introduced him to the Honors Transfer Program at Skyline College. Flavious took the time to do some research about transfer, and found that transfer rates from Skyline College were high, and growing fast.
"That showed me that it's been done before, and with frequency, so it gave me a really clear goal."
Flavious enrolled at Skyline College with a renewed sense of determination. "For me this was a second chance; another platform to do those things that I didn't do during my four years in high school."
The Honors Transfer Program, with its resources tailored to students looking to transfer, was the first stepping stone, but Flavious also mapped out four things he wanted to concentrate on to make sure he was accepted to UCLA, his top choice school. He knew he needed to improve his academic standing, but he also wanted to expand his involvement on campus, start volunteering, and get some work experience in the business field.
Flavious didn't waste any time. "Skyline provided me with a path into each of these areas…they enabled me to navigate what I needed to do."
Flavious eventually became co-president of the Honors Club and Vice President of the Business Honors Society, started volunteering as a basketball coach and at a local food bank, and secured an internship at Ameriprise Financial. He made sure to attend office hours with instructors and schedule monthly meetings with his counselors to make sure he was keeping his academics on track.
Things didn't just fall into place for Flavious – it took initiative. "There's so much information available on a college campus…you can't let that discourage you from sorting it out to map out your goals," he says. "I was really aggressive with networking, with being proactive, and finding the resources I needed."
His initiative paid off. Now Flavious is studying Business Economics with a minor in Entrepreneurship at UCLA. He's also helping other transfer students by promoting the Transfer Hero website, created by a fellow Skyline College alum, which connects transfer success stories with other students looking to transfer. Once he graduates, he plans to work in business operations at a startup.
"Skyline helped me identify the process for success…you just have to be able to take control of the situation and make it happen."
Vist the Archives