Nicole Harris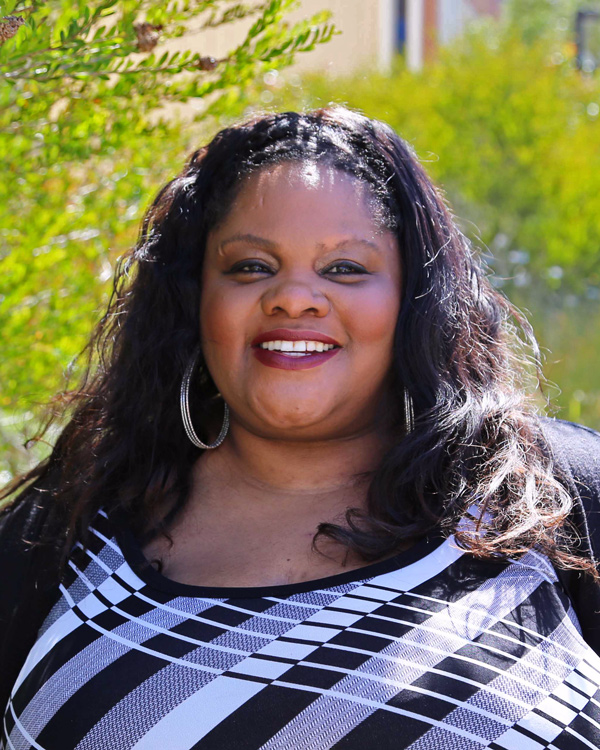 Ask Nicole Harris what it takes to succeed in the face of a challenge and she'll smile like only someone who knows the answer can. Hers is a story of overcoming bullying, living with blindness, and always finding a way no matter how winding the path.
Nicole's educational path hasn't been a straight line, it's one that's developed in step with the ups and downs of her life. But she's used every challenge along the way to make her stronger, and she's consistently working to share her message of self-empowerment with those around her.
Her journey began as a child, when Nicole was mercilessly bullied throughout elementary school thanks to severe eczema. "Kids would call me really mean names…it was really hard."
But looking back, Nicole has realized that the experience helped shape her outlook today. "That's when I started to learn that you have to love yourself…you have to believe deep down inside that you're really beautiful." And she learned that forgiveness, even for people who hurt you deeply, can often be the best gift you can give yourself.
Nicole used that experience to help make the path smoother for her own child. As a young mother, Nicole was president of the PTA at her son's school and became an anti-bullying advocate, determined that she'd use her experience to help educate the next generation and to teach through understanding. For years, Nicole made her son's life her priority, working hard as an educator, a volunteer, and as a mom to make sure she was improving their community.
But in 2012 she received some devastating news. Nicole was rapidly losing her vision and would soon become legally blind. She made some decisions very quickly - the first one was to return to school to get a degree. "I didn't want to live in a world where I was relying on other people and I asked myself, 'where can I find freedom.'" For Nicole, the answer lay in her education. "I've never followed the path of least resistance," Nicole said, "I was like, 'I'm going to do this.'"
A few months later, armed with a positive attitude and the knowledge that soon enough her own son would be headed to college, Nicole was doing mobility training on the Skyline College campus with the Disability Resource Center, and before long was taking a full load of classes. She says the atmosphere at Skyline College was one of openness and generosity. "If I asked someone for help because I got lost, even if I they had to walk me all the way across campus, they would. I had never experienced that before."
It didn't take long for Nicole to get active on campus. She joined the Black Student Union, volunteered frequently, and soon was talking to former Associated Students of Skyline College (ASSC) President, Jose Louis Sanchez, who encouraged her to get trained as a meeting facilitator, and later to consider running for ASSC president herself. She ran, and won.
Today, Nicole has been afforded a multitude of opportunities because of her commitment to her education, her involvement in ASSC, and the supportive atmosphere at Skyline College. She's lobbied in Washington D.C., spoken on the steps of the State Capital in Sacramento, and been named Treasurer for the California Community Colleges Black Caucus. Most recently, Nicole was awarded the prestigious Pister Scholarship, a $20,000 award that will allow her to attend UC Santa Cruz to work towards a four-year degree in Community Studies.
Her goal is to become a Communications teacher and motivational speaker, spreading her message of self-love and self-confidence. With her future this bright, and an attitude as can-do as hers, Nicole has a lot to be smiling about.
Vist the Archives