Pricsilla Sanchez-Peña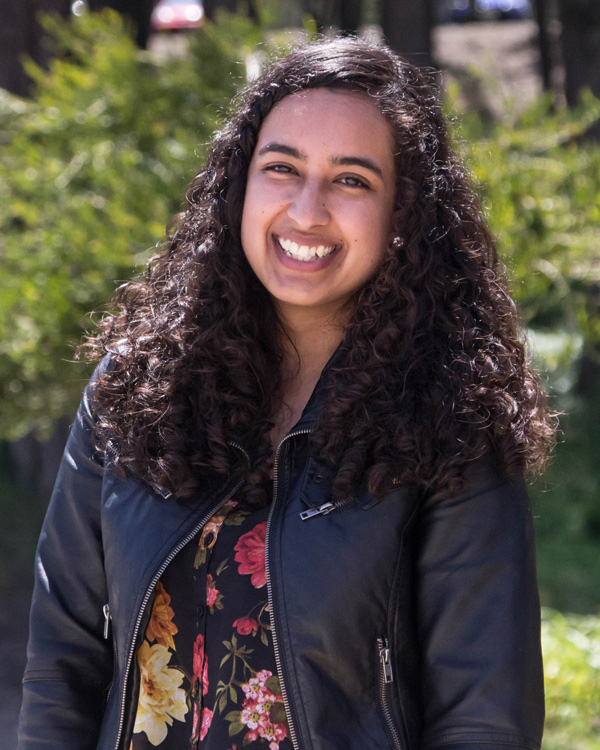 Pricsilla Sanchez-Peña has taken charge of her future time and time again. Now, it's paid off.
Pricsilla will be graduating from Skyline College with an associate degree in natural science, and is also the recipient of the prestigious Pister Scholarship awarded to just 13 community college students nationwide who wish to transfer to UC Santa Cruz, show exceptional achievement despite adverse socio-economic status and have demonstrated a commitment to assisting and improving the lives of others.
Her story is a powerful one.
After immigrating to the United States from Mexico when she was thirteen, Priscilla was met with the challenge of learning a new language and a new culture in a new home.
"Nothing made sense…Everybody here spoke a language I didn't know, but I knew I needed to learn this if I wanted to communicate."
She sought help from family and friends, and when she entered high school a year later, she skipped two levels of English language development and was determined to keep pace with her classmates. She not only succeeded, she thrived.
But her undocumented status complicated the next step in her educational journey and she found herself in need of some guidance. So senior year, Pricsilla enrolled in the Hermanos/as program, a Skyline College initiative designed to help Latino/a high school students identify a pathway to higher education.
"The first semester was all about what it means to be a Latina and the second was about having a plan for what to do for college. The class was really informative because I knew nothing about the college system as a first generation student."
It was in this class that she decided to attend Skyline College.
Pricsilla didn't waste a second. She enrolled in a full load of classes and became active in the Associated Students of Skyline College, serving first as a representative and then as vice president where she sat on the College Governance Council, among others.
She also joined the Puente Learning Community which encourages students to transfer to a four-year educational institution. While in the program, Pricsilla met Professor Lucia Lachmayr who became an invaluable mentor.
"Lucia was, is and will continue to be one of the people that was always behind me saying you can do this. She encouraged me the most, and kept telling me to not let anything stop me."
And nothing has stopped Pricsilla yet. She'll be enrolling at UC Santa Cruz as a biology major, with hopes of pursuing a Ph.D. in bioengineering. Her passion for education, and her appreciation for the system that has helped her succeed, is driving her to someday share her passion with other students as well.
Vist the Archives