For Students: Information Literacy
Information literacy is now one of the "Basic Competency Requirements" for graduation from Skyline College with an AA or AS degree for students with catalog rights beginning Fall 2011.
What is Information Literacy?
Information literacy is the ability to find, evaluate, organize, use, and communicate information in all its various formats, most notably in situations requiring decision making, problem solving, or the acquisition of knowledge. It is a combination of research skills, critical thinking skills, computer technology skills, and communication skills. Information literacy is essential for academic success, effective functioning in the workplace, and participation in society as knowledgeable citizens.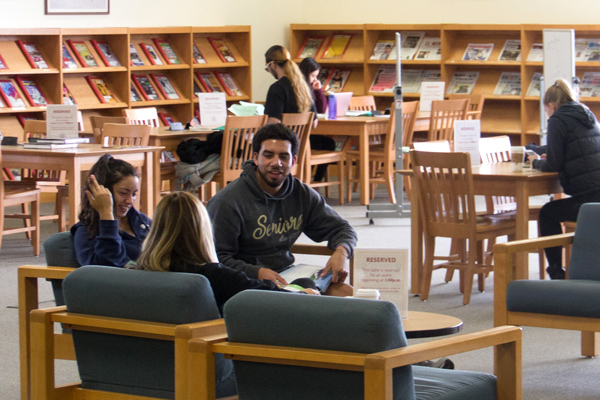 Information Literacy Goals
The goals of this requirement are to help you become a more sophisticated, discerning, and confident researcher, and to lay the foundation for independent lifelong learning. Upon successful completion of the information literacy requirement, you will be able to:
Articulate a focused research question, topic, or information need.
Identify a variety of types and formats of information sources and select appropriate search tools to find the needed information.
Develop and execute an effective research strategy using a wide range of search tools, accurately interpret results, and find authoritative information pertinent to the topic.
Evaluate the relevance, quality, authoritativeness, and credibility of information retrieved.
Access and use information ethically and legally.