Borrowing
Borrowing privileges are extended to all students presenting a library card; the Library will issue cards to students with appropriate identification. Skyline College Library is part of the Peninsula Library System (PLS) system, so you can use any PLS card at the Library if you already have one.
Signing up for a Library Account
To sign up for a free library account, please visit the Circulation Desk to fill out a library account application form . Bring a photo ID for address verification, otherwise we can help you verify your address using WebSMART. The Circulation Desk can also replace lost or expired cards. You may also get a libary account if you live outside of San Mateo County.
Library Accounts for Online Education Students
Students enrolled in online education courses at Skyline College who are unable to come to a PLS library to get a card may complete the Online Education Library Access Application Form to apply for a library barcode number. After we verify that you are a student enrolled exclusively in online courses, we will send you a library barcode number that will enable you to remotely access Skyline College Library's online research databases for up to one semester.
Please note that you will not be able to check out physical library books or other physical materials with this number. To borrow books and other library materials you must obtain a library card, which requires that you come into Skyline College Library or any other PLS Library and present a photo ID and proof of your current mailing address.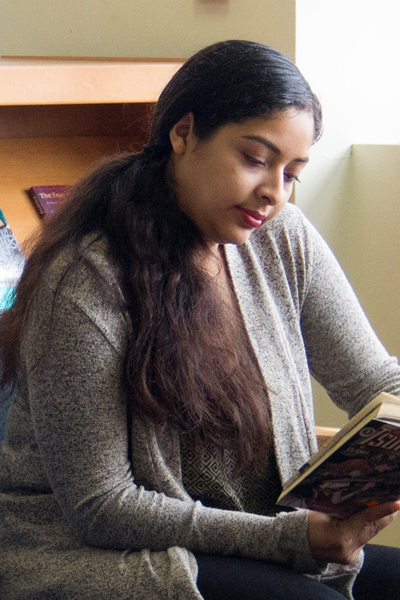 Check-Out Policies
Item
Policy
Course Reserves
Library Use Only; 2-hour Loan
Phone Chargers
Library Use Only;

Loan Ends at Closing

iPads
3-day Loan
Library Books
3-week Loan + Two 3-week renewals; 50 item limit per patron
Headphones
Library Use Only; Loan Ends at Closing
Board Games
Library Use Only; Loan Ends at Closing
Laptops
2 hour and 3-day Loans Available
Calculators
7-day Loan
Media (CDs, DVDs, CD-ROMs)
Varies. Check with Circulation Desk
Periodicals
Current Issue- Library Use Only. Back issues: Check with Circulation Desk
Fines
Overdue fines are 25 cents per day for books that check out to the public.
Reserve Material fines are $1 per hour for 2-hour materials and $1 a day for 1 day, 3 day, and 1 week materials.
Laptops, iPads, and calculators are $5 per day late.