Meet our Staff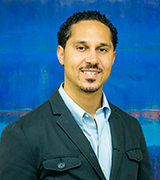 Chad Thompson, M.B.A., serves as the Director of SparkPoint and Career Services at Skyline College. He has a Bachelor's degree in Economics and Film Studies from Claremont McKenna College and an MBA from the Peter F. Drucker & Masatoshi Ito Graduate School of Management at Claremont Graduate University. He has taught Macroeconomics at Merritt College in Oakland, and has been Program Coordinator for the ATLAS Program (a vocational training program) at College of Alameda. More recently, he led the development, implementation of the LISC-funded Financial Opportunity Center (FOC) at Merritt College, for which he served as Program Director and Financial Coach. Chad has a passion for financial literacy and student success. He believes that everyone, especially community college students, should have access to free, high-quality financial education and support services so that they can succeed, share knowledge and create positive change in their community. Skyline College Building One, Floor Two, Room 1221.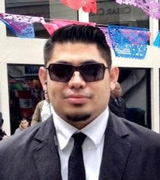 Raul Amaya, B.A., San Francisco State University. Raul Serves as a Staff Assistant for SparkPoint at Skyline College. He received a Bachelors Degree in Psychology from San Francisco State. Where he was heavily involved with student government holding the position of V.P. of University Affairs and V.P. of Internal Affairs. His time in student government was highlighted by the approval of state of the art recreation and wellness center opening in Spring 17. He continued working for Associated Students as full-time staff in their Marketing Dept. supporting several student initiatives and programs. He will continue his work in student empowerment and leadership within the Skyline College campus community. amayar@smccd.edu | 650-738-7047 |Skyline College Building One, Floor Two, Room 1221-A.
Flor López, M.P.A., M.P.P., Flor serves as a SparkPoint Coordinator and Financial Coach at Skyline College. She earned a Master's in Public Administration and Public Policy from the California State University, Bakersfield. She also holds a Bachelor's degree in Sociology and Spanish from the University of California, Santa Barbara. Before coming to Skyline College, she worked as a Career Counselor/Case Manager at SparkPoint East Contra Costa. She has also served as a Hiring Coordinator at Camp Augusta (an outdoor education center in Nevada City), a Research Assistant for Transforming Local Communities, and an AmeriCorps Team Leader/Youth Mentor for at-risk youth. She is passionate about environmental and social equity, supporting individuals to reach their highest potential and combating poverty. lopezf@smccd.edu | 650-738-4240 |Skyline College Building One, Floor Two, Room 1221-A.
Rhonda Kaufman, MBA, Accredited Financial Counselor (Candidate), Financial Fitness Coach (Candidate), and Registered Paraplanner ℠, serves as a SparkPoint Coordinator and Financial Coach here at Skyline College. Rhonda began her career at a major financial services firm, but soon transitioned into Human Resources and Training, where she developed a passion for helping people with their personal and professional development needs. After earning an MBA (UC Berkeley, Haas), Rhonda became CEO/CFO of a small legal services firm. Concurrently, Rhonda continued her training work with a variety of local non-profit and pro-social development and training organizations. Since retiring as CEO/CFO of her company, Rhonda has focused on combining her deep financial knowledge with her love of training and development work. She has volunteered with many local non-profits such as WISE (Women's Initiative for Self-Employment), Operation Hope and the Eviction Defense Collaborative's Rental Assistance Disbursement Component. Rhonda is excited to be a part of SparkPoint's efforts to bring financial capability, education and training to Skyline College's campus and broader community. kaufmanr@smccd.edu | Skyline College Building One, Floor Two, Room 1-212 (650) 738-7173
Andrea Doffoney Anyanwu, M.P.P., M.A., Counselor and Financial Coach earned a Master's Degree in Public Policy from Pepperdine University as well as a Master's Degree in Counseling from Dominguez Hills. Her professional interests include poverty reduction through regional government policy analysis as well as individual financial counseling. Other professional interests include academic and career counseling to support poverty reduction. Prior to her work at SparkPoint, Andrea honed counseling skills at West LA College and North Orange County Community College District. Andrea also worked as a local government analyst in Southern California. anyanwua@smccd.edu Skyline College Building One, Floor Two, Room 1217C.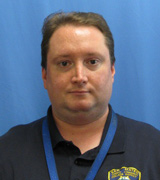 Kevin Eifler, B.A., UC San Diego. Kevin is the front Office Assistant for SparkPoint at Skyline College, who serves as the primary contact to Skyline students and other members of the community that interested in services. Kevin is in his second year working at SparkPoint having been an employee of the San Mateo County Community College District in multiple capacities for over ten years. Areas of service include, managing and operating the food pantry as well as connecting potential participants to financial coaches and public benefits specialists. eiflerk@smccd.edu 650 738-7035 Skyline College Building One, Floor Two, Room 1214
Melanie Espinueva, M.S. Counseling, San Francisco State University. Melanie works as an Academic Counselor and Coordinator of Financial Education Services for the SparkPoint Center at Skyline College. She first came to Skyline College as an academic counselor and co-advisor for the Kababayan Program Learning Community in 2008. She has since maintained this role while providing counseling services for other programs such as Early Alert, General Counseling, Student Success Program and the Center for Workforce Development. She enjoys working with the greater community and integrating her passions for education, social work and counseling. espinuevam@smccd.edu 650-738-7033 Skyline College Building One, Floor Two, Room 1220.
Alexandra Kennedy is a Skyline College Student Assistant in the Public Benefits Office at SparkPoint. Alex is majoring in Business Administration and will transfer with an Associate's Degree. She is a member of the Honors Transfer Program, Phi Theta Kappa, and is a Grove Scholar. Alex formerly worked in the Financial Aid office on campus and transferred to SparkPoint over the summer. She has over three years of experience advocating for public benefits, including CalFresh, CalWORKs, and Medi-Cal. Alex has also worked with Service League of San Mateo County in the past and continues to attend their fundraisers and other functions in support of their ongoing efforts to rebuilding lives within the community. 650-738-7172 Skyline College Building One, Floor Two, Room 1222
Yikun (Christina) Liu. Christina is a student in her second year of college. She works as a Student Assistant in the Public Benefit Office in SparkPoint at Skyline College. She is majoring in Communications at Skyline College and hopes to transfer to UC Davis. She previously worked as an intern at San Francisco Marin Food Bank and as a Counselor-In-Training at Community Youth Center in San Francisco. Christina is fluent in Cantonese, Mandarin, English, and understands basic Japanese. She enjoys being a part of the community and hopes that she can lend her knowledge and experience to serve the students and community members in SparkPoint. 650-738-7033 Skyline College Building One, Floor Two, Room 1220.
Shandra Thomas serves as a Certified Credit Counselor at SparkPoint at Skyline College, as well as at several other SparkPoint centers around the Bay Area. Shandra is also the co-founder and Executive Director of Life OnTrak, a non-profit that provides financial education, focusing on credit counseling and debt management for families with low to moderate incomes. Prior to her work with the SparkPoint centers, Shandra was a licensed and successful Real Estate Agent for many years in Southern California. Her extensive background in credit and real estate provides clients who hope to one day become homeowners with an insider perspective on how to build or rebuild their credit. Shandra holds a B.S. in Small Business Management with a concentration in Entrepreneurship from the University of Phoenix. She is also seeking certifications in Financial Counseling and Housing Counseling to further serve her clients. Skyline College Building One, Floor Two, Room 1212.