Meet our Staff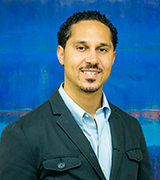 Chad Thompson, M.B.A., serves as the Director of SparkPoint at Skyline College. He has a Bachelor's degree in Economics and Film Studies from Claremont McKenna College and an MBA from the Peter F. Drucker & Masatoshi Ito Graduate School of Management at Claremont Graduate University. He has taught Macroeconomics at Merritt College in Oakland, and has been Program Coordinator for the ATLAS Program (a vocational training program) at College of Alameda. More recently, he led the development, implementation of the LISC-funded Financial Opportunity Center (FOC) at Merritt College, for which he served as Program Director and Financial Coach. Chad has a passion for financial literacy and student success. He believes that everyone, especially community college students, should have access to free, high-quality financial education and support services so that they can succeed, share knowledge and create positive change in their community. thompsonc@smccd.edu | 650-738-7038 |Skyline College Building One, Floor Two, Room 1221.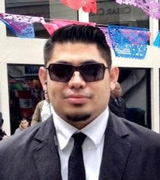 Raul Amaya, B.A., San Francisco State University. Raul Serves as a Staff Assistant for SparkPoint at Skyline College. He received a Bachelors Degree in Psychology from San Francisco State. Where he was heavily involved with student government holding the position of V.P. of University Affairs and V.P. of Internal Affairs. His time in student government was highlighted by the approval of state of the art recreation and wellness center opening in Spring 17. He continued working for Associated Students as full-time staff in their Marketing Dept. supporting several student initiatives and programs. He will continue his work in student empowerment and leadership within the Skyline College campus community. amayar@smccd.edu | 650-738-7047 |Skyline College Building One, Floor Two, Room 1-221A.
Flor López, M.P.A., M.P.P., Flor serves as a SparkPoint Coordinator and Financial Coach at Skyline College. She earned a Master's in Public Administration and Public Policy from the California State University, Bakersfield. She also holds a Bachelor's degree in Sociology and Spanish from the University of California, Santa Barbara. Before coming to Skyline College, she worked as a Career Counselor/Case Manager at SparkPoint East Contra Costa. She has also served as a Hiring Coordinator at Camp Augusta (an outdoor education center in Nevada City), a Research Assistant for Transforming Local Communities, and an AmeriCorps Team Leader/Youth Mentor for at-risk youth. She is passionate about environmental and social equity, supporting individuals to reach their highest potential and combating poverty. lopezf@smccd.edu | 650-738-4240 |Skyline College Building One, Floor Two, Room 1-2120.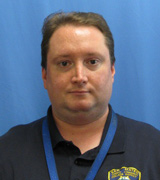 Kevin Eifler, B.A., UC San Diego. Kevin is the front Office Assistant for SparkPoint at Skyline College, who serves as the primary contact to Skyline students and other members of the community that interested in services. Kevin is in his second year working at SparkPoint having been an employee of the San Mateo County Community College District in multiple capacities for over ten years. Areas of service include, managing and operating the food pantry as well as connecting potential participants to financial coaches and public benefits specialists. eiflerk@smccd.edu | 650 738-7035 | Skyline College Building One, Floor Two, Room 1-214